About Us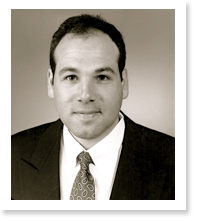 Dr. Scott Bender
Scott Bender, D.C., B.C.A.O. is the founder and director of Connecticut Spine & Health Center, the first Atlas Orthogonal Healthcare Center in the state of Connecticut.

Dr. Bender recieved his training at Life Chiropractic College in Atlanta, Georgia, and is Board Certified in Altas Orthogonal procedures with the R.W. Sweat Foundation, and Sherman College.
Dr. Bender is a founding member of the Trauma Imaging Foundation, a multispecialty group of physicians dedicated to proper diagnosis and treatment of trauma patients.
Dr. Bender holds a B.A. degree from the State University of New York at Stonybrook in Psychology, and has advanced training in Whiplash and Traumatology thru the Croft Whiplash Seminar Program.
In addition to being director of Connecticut Spine and Health Center, he participate in patient rounds with Stamford Hospital Center for Integrative Medicine.
Education
State University of New York, Stonybrook NY
Life Chiropractic College, Atlanta, GA
R.W. Sweat Foundation, Atlanta, GA

Professional Experience
14 years clinical experience

Specialized Skills
Atlas Orthogonal
Spinal Decompression Therapy

Profession Memberships
R.W. Sweat Foundation
ICA
CCA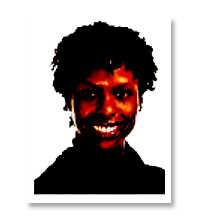 Dr. Sian James, DAC, LAC, LMT, RYT
Dr. Sian James is licensed in Acupuncture and Massage Therapy in the states of Connecticut, New York & Pennsylvania. She completed her graduate and doctorate studies at Pacific College of Oriental Medicine located in New York City, and San Diego.
She pledges herself towards the lifelong commitment of mastering Complimentary & Alternative Medicine and offering this powerful art and science of holistic healing. She is certified by the NCCAOM, NCBTMB, and by the National Acupuncture Detoxification Association as an Acu Detox Specialist.
Traditional Chinese Medicine originated over 2,000 years ago and is beneficial even today. The basic principles of Acupuncture are rooted in working with the body's natural ability to heal itself. These concepts are like Chiropractic methods and therefore together will work hand in hand to reach your healthcare goals.
What does your health snapshot look like?
Free of physical pain, psychological, and emotional burn out?

Using medications to manage chronic illness?

Experiencing fatigue, and poor sleep?

Challenges with weight management and digestive issues?

Reproductive imbalances?
The World Health Organization has published a list of disorders that Acupuncture effectively treats. This list includes but is not limited to the following areas of concern: Pain, General Health, Digestive, Respiratory, Immune, Cardiovascular, Endocrine, Women's Health/Gynecologic, Reproduction, Genitourinary, Pediatrics, Neurological, Psycho-Emotional, Dermatological, Ophthalmic, Addiction, Musculoskeltal, and Post-Surgical.
Dr. James is looking forward to serving your healthcare needs and collaborating with Dr. Bender to provide exceptional Integrative Medical care. Please call 888-967-8898 to inquire about Acupuncture services and to schedule your first Acupuncture appointment. Please look at informative brochures available in the waiting room about Acupuncture and do not hesitate to ask questions.